The mobility of a tablet with the same quality and durability standards expected of Getac products.
Getac line-up of rugged tablets delivers exceptional performance and industry leading durability to meet the demands of your work environment. The light weight, bright screens, powerful, and adaptability of the Getac tablets make them the ideal solution for your highly mobile workforce.
The Bumper-to-Bumper warranty offered with every Getac tablet covers accidental damage to minimize organizational IT costs. Supported by the best Pack & Collect logistics service, rapid repairs, and return by Getac's in-house experts minimizes the time you will be without your equipment.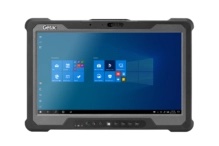 Getac A140
The Getac fully rugged tablet A140 delivers exceptional performance, industry-leading security and a spacious 14″ display, with wide viewing angles, that provides more room to get things done, with less scrolling. A host of convenient carrying and mounting options makes it ideal for maximum mobile productivity.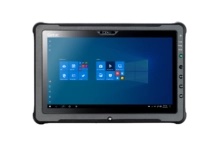 Getac F110
The award-winning F110 is a true revolution in rugged tablet computing. The F110 combines class-leading performance, industry-leading security, a large 11.6" widescreen display and a thin and light design that redefines rugged mobility.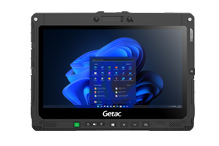 Getac K120-R
K120-R is a new class of tablet, engineered with versatility in mind.With access to a diverse selection of operation modes, its robust display capabilities and versatile accessory options make the tablet the perfect fit for extensive use in various extreme environmental conditions.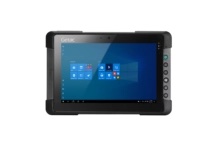 Getac T800
The T800 provides class-leading battery life to get you through your shift (and beyond) and its no-compromise rugged features guarantee that it will always be ready.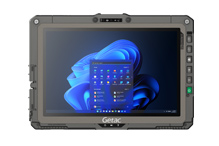 Getac UX10-R
The customizable UX10-R offers an option hard handle to easy to grip and carry, and detachable keyboard optimises worker productivity. The UX10-R also offers an optional integrated fingerprint reader, smart card reader, magnetic stripe reader, an RFID reader, and offer a Windows Hello face-authentication camera.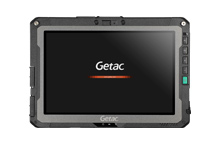 Getac ZX10
The Getac ZX10 10" is Getac's newest and largest fully-rugged tablet to feature the Android 11 operating system; a highly-capable workday solution that combines the intuitive operation, power efficiency, and world of apps you expect with Android, with a slim versatile profile, well-suited to video conferencing, remote guidance, information capture, and online paperwork.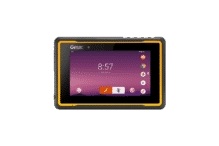 Getac ZX70
Compact and powerful, the ZX70 7" fully rugged Android tablet is just the right size. With a thin and light, ergonomic design that's easy to hold in one hand, it's the ideal solution for improved mobile productivity. The ZX70 provides the best battery runtime performance for mission-critical field operations in its class. Rugged to the core, the ZX70's design is optimised for a wide variety of configurable features and no-compromise ruggedness.